Dipingere con l'emisfero destro
€488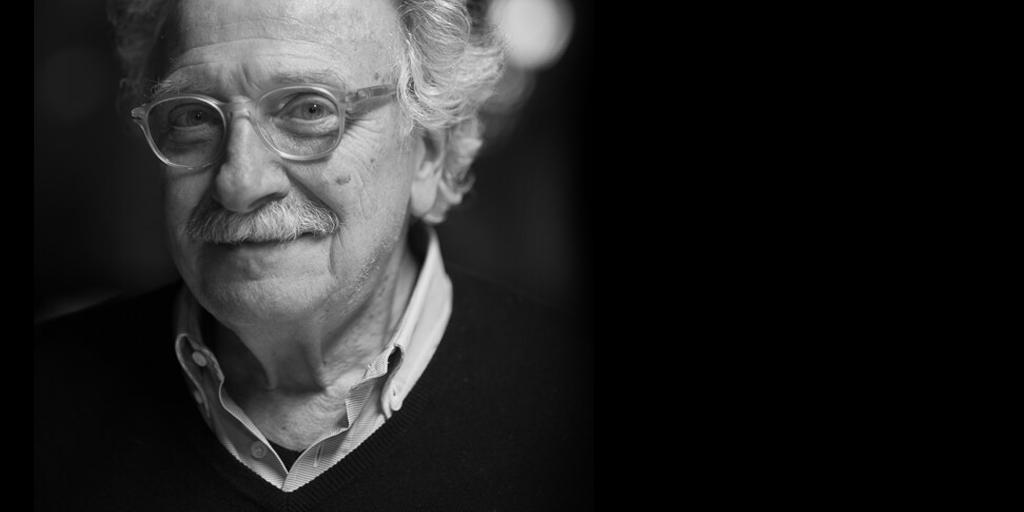 Il percorso formativo è una full immersion nel mondo della pittura attraverso l'immaginario fantiasioso di Francesco Musante e le incursioni di artisti e professionisti del mondo delle arti visive.
Destinato ad artisti e appassionati della pittura e della grafica il workshop si propone di approfondire la tecnica pittorica, gli strumenti e i legami con le emozioni, con i pensieri, con gli stati d'animo e con l'emisfero destro del nostro cervello oggi indispensabili per risalire alla genesi di ogni lavoro artistico.
Una settimana di studio intensivo: disegnare e dipingere insieme al maestro Francesco Musante, approfondire tematiche della critica d'arte e della museologia con il Direttore del Lu.C.C.A. Museum Maurizio Vanni, confrontarsi con l'esperto di allestimenti e di comunicazione 4.0 Domenico Raimondi, art director di LEA – Lucca Experientia Artis, e incontrare una serie di figure professionali del mondo dell'arte analizzando casi di prima mano e di successo.
I partecipanti alloggeranno in camere singole all'interno dell'ex convento CONvictUS, nel centro storco di Lucca, oggi oasi di pace e serenità dedicato all'incontro di artisti e creativi per vivere esperienze comunitarie.
Materiale: i partecipanti dovranno dovranno essere muniti di proprio materiale per dipingere. L'organizzazione metterà a disposizione cavalletti per tele di piccole o medie dimensioni.
Ideazione e Produzione: LEA + Lu.C.C.A. Museum
Coordinamento esecutivo: OMINA
Per informazioni: +39 0583 467380 | +39 338 9081960 | info@luccaexperientia.it
09.09 Monday
Arrivi e sistemazione degli ospiti. Attività di presentazione e conoscenza.
10.09 Tuesday
Maurizio Vanni, direttore del Lu.C.C.A. Museum presenta il maestro Francesco Musante. Segue la prima lezione collettiva i cui il maestro e i partecipanti dipingeranno insieme nell'affascinante giardino segreto del Convictus.
A conclusione di giornata è prevista la visita guidata al Museo Casa Natale Puccini di Lucca.
11.09 Wednesday
Giornata dedicata alla pittura. I partecipanti proseguiranno i loro lavori seguiti dall'attento sguardo del maestro. Nella seconda parte del pomeriggio interverrà l'artista Christian Balzano.
12.09 Thursday
Mattinata dedicata alla pittura. Al termine il maestro Francesco Musante analizzerà i lavori completati.
Nel pomeriggio intervento di Maurizio Vanni "Professione artista. Accademie, musei, gallerie, fiere e il futuro dell'arte contemporanea" con la partecipazione di un gallerista d'arte.
Dopo cena visita alla Torre Guinigi.
13.09 Friday
Nella mattina seminario "L'importanza dell'attività social per gli artisti" a cura di Domenico Raimondi, designer e art director di LEA – Lucca Experientia Artis.
Nel pomeriggio visita al guidata alla mostra fotografica di Werner Bischof nelle sale del Lu.C.C.A. Museum e a seguire nel Lu.C.C.A. Lounge&Underground: l'artista Riccardo Saltini presenta le proprie modalità artistiche accompagnando i partecipanti al workshop a vivere la sua mostra-istallazione. La giornata si concluderà con una special dinner per salutare il maestro Francesco Musante
14.09 Saturday
Giornata a Pietrasanta. Visita della città e di alcune delle gallerie d'arte contemporanea più importanti d'Italia che hanno sede nella "Piccola Atene".
Nel pomeriggio visita alla celebre fonderia Mariani, all'importante laboratorio di marmi Studio Nicola Stagetti e nello studio della scultrice coreana Choi Yoon Sook.
Dopo un conviviale apericena in piazza, il gruppo si sposterà nell'emozionar space di GreenheArt per un talkshow moderato da Maurizio Vanni "Dipingere con l'emisfero destro del cervello. Istinto, passione o neuromarketing?"
15.05 Sunday
Conclusione dei lavori e consegna dei diplomi
The program and times may vary slightly depending on the needs and the progress of the workshop.
RAINA KABAIVANSKA graduated in singing and piano at the Sofia Conservatory and in 1957 made her debut at the Bulgarian National Opera in the same city in Eugenio Onieghin by Pëtr Il'ič Čajkovskij.
In 1958 she received a scholarship from the Bulgarian government to study singing in Italy, where she was trained by Zita Fumagalli Riva. In 1959 she made her debut in Giacomo Puccini's Tabarro in Vercelli.
Established permanently in Modena, since 1960 she has performed in major theaters around the world, including La Scala, the Metropolitan Opera in New York, the Royal Opera House in London, the Bolshoi Theatre in Moscow, the Teatro Colón in Buenos Aires. Her repertoire is vast and includes Verdi, Puccini, Donizetti, Cilea, Gluck, Britten, Janacek, in a continuous search in over 55 years of uninterrupted career, for new characters and new musical challenges. She is famous for her 400 performances of Tosca and 400 performances of Butterfly.
She was in the limelight until the early years of the 21st century, then devoted herself to teaching at the Accademia di Musica Chigiana in Siena, the Istituto Musicale Vecchi-Tonelli in Modena and the New Bulgarian University in Sofia. She is also a judge of several prestigious competitions around the world.
Awards
International opera awards: Vincenzo Bellini (1965), Viotti d'Oro (1970), Puccini (1978), Luigi Illica (1979), Claudio Monteverdi (1980), the Accademia Medici – Lorenzo il Magnifico award, Florence (1990), the Grand Prix 'Una vita dedicata alla musica', Venice (2000).
Full Price
€ 2,300.00 + VAT
(€ 2.806,00 + VAT included)
Registration € 400 (€ 488,00 VAT included) – deadline 30/08/2019
Workshop fee € 1.900,00 (€ 2.318,00 VAT included) – to be paid before 06/09/2019
…………………………….
Before 12/08/2019
Early booking price
€ 1,800.00 + VAT
(€ 2.196,00 VAT included)
Registration € 400,00 (€ 488,00 VAT included) – deadline 12/08/2019
Workshop fee € 1.400,00 (€ 1708,00 VAT included) – to be paid before 30/08/2019
Purchasing
The price includes:
– Staying at the CONvictUS in a single room with breakfast
– Lunches and dinners at the CONvictUS with typical Tuscan food tastings
– Workshop with Francesco Musante
– Certificate of participation in the LEA Workshop
– Guided tour of Pietrasanta
– Guided tour of the Giacomo Puccini Birthplace Museum
– A tuscany special dinner in exclusive location
– WiFi service
…………………………….
You can pay by credit card or bank transfer
Where and when will the workshop start?
The workshop will take place from Monday, August 12 to Sunday, August 18, 2019 at the CONvictUS, via della Zecca 41, Lucca.
On Monday the course will start at 15.00 and will end on Sunday at 12.00 with lunch included.
Participants will be accommodated with full board at the CONvictUS in single rooms.
Why is it better to register now?
We adopt an early booking policy so, if you register now, you have two fundamental advantages:
– buy your ticket at the most advantageous rate possible
– you' re sure that you can participate, given the 20 limited and exclusive tickets
The later you sign up, the higher the price of the participation fee and the risk of not finding a ticket.
What happens if I sign up and then find out I can no longer participate?
If you are unable to participate, please write to info@luccaexperientia.it within 15 days from the start of the workshop.
In this way you can: replace yourself by someone else or use the fee paid by participating in another workshop of Lucca Experientia Artis organized in summer 2019 or by summer 2020.
Your credit is always 100% guaranteed.
Why should I suggest to my friends to participate with me?
The joint participation of a working group allows you to increase the sharing of ideas during the experience and produces a greater harmony of the group that amplifies efficiency and productivity. In addition, the comparison and exchange of opinions between colleagues on the content covered during the workshop allows an easier way to memorize and apply techniques and methods learned.
In addition to the early booking discounts, group discounts are also available, so that more people can take advantage of the final participation fee.